Alright everyone, as some people know, I'm a huge Spunk Ransom(Rob Pattinson) fan, but there's something that really bugs me about him. He doesn't seem to care about like.. anything.. he only laughs when he talks about himself.. atleast, that's what i've seen...

A lot of Rob fans were pissed off when what's his name.. the host of the VMAs, cut Rob off, and this was Rob's response to it.



Then there's the Entertainment Weekly photoshoot. Here's where the self-obsessed Rob enters.

An interviewer talked to Rob about the cover of Entertainment weekly, and Rob asked if he really looked that bad.. Obviously, he didn't think he looked all that bad.. But anyone with eyes can clearly see, that this picture is horrible!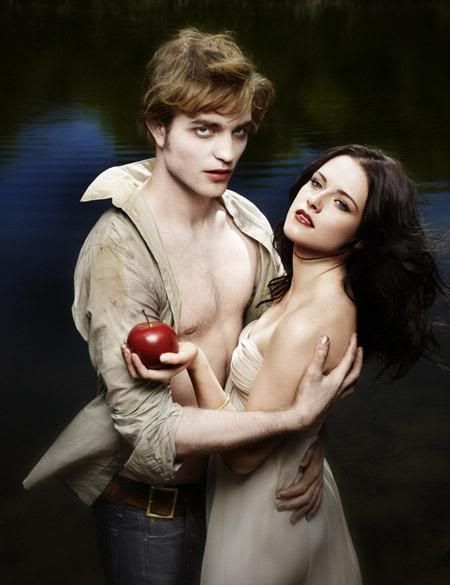 Edward is suppose to be beautiful, and Bella is suppose to be the normal and not so beautiful. But with this picture, you would think that Bella was beautiful and Edward was.. ewww... I donno?
Current Mood:

confused